Ar t istSt orie s
The Curation Unveiled
Exhibit's collection of iconic NYC art and visionary design turns luxurious living into a roaring exhibition of color, swagger, and style.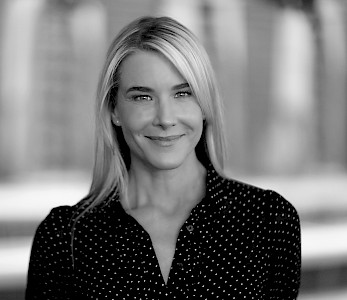 Jody Britt (Curator)
Jody Britt has been an experienced art sales consultant and art gallery business driver for over a decade. She has been responsible for the launch of four fine art photography businesses, most recently Britt Fine Art Consulting. Jody is a proven curator in fine art photography and has developed relationships with over 200 iconic photographers worldwide. Her curatorial vision for Exhibit is to use iconic and rare photography to tell a story about a time when New York City was culturally, socially and artistically unmatched in its freedom, bravery, and groundbreaking uniqueness. This curation pays homage to the artists that ignited Manhattan in the 60's, 70's and early 80's, when music, art and pop culture exploded and creative expression flourished.

http://www.brittfineartconsulting.com/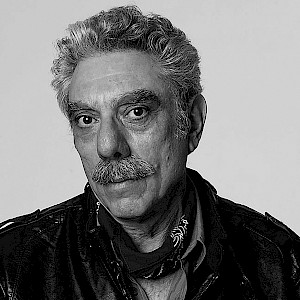 Allan Tannenbaum
Tannenbaum is an award-winning photojournalist who has been photographing since the 1960s. His work has appeared in magazines and newspapers worldwide and he has published four books of his photography. Numerous galleries and museums all over the world have exhibited fine art prints of his iconic photographs.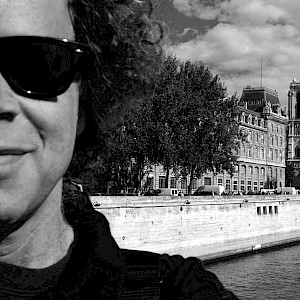 David Godlis
Godlis is a photographer and artist who captured iconic images of the original punk rock era. Starting as a street photographer inspired by mid 20th century figures like Diane Arbus, Garry Winograd, and Weegee, he was particularly influenced by Brassai's Paris by Night (1933) to take nighttime images using only natural light. It was this technique that secured the now-historic photographs of the 1970's punk bands at CBGB, including the Ramones, Television, Blondie, Talking Heads, Richard Hell, and Patti Smith.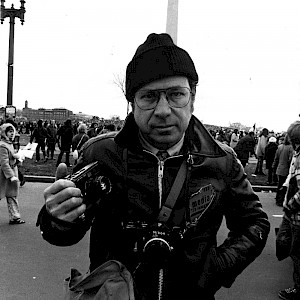 Fred McDarrah
McDarrah (1926-2007) was born in Brooklyn and bought his first camera at the 1939 World's Fair. He joined the Village Voice newspaper at its inception and was associated with it for the next 50 years McDarrah's 250,000-image archive is an encyclopedic catalog of the people, places, movements, trends and events of the New York scene over the second half of the 20th century.His work is now part of the permanent collection at the Museum of Modern Art, the Whitney Museum, the National Portrait Gallery at the Smithsonian Institution, Centre Georges Pompidou in Paris and hundreds of other public and private collections.
Ricky Powell
Ricky Powell is an NYC-based photographer and author of four books. He is well known for his environmental portraits, which focus on New Yorkers in their organic environments. Powell has photographed bands like the Beastie Boys and Run DMC, and his work has appeared in The New York Times, the New York Post, the Daily News (New York), The Village Voice, TIME, Newsweek, VIBE, The Source, Rolling Stone, and others. Powell earned an AA in Liberal Arts from LaGuardia Community College and a B.S. in Physical Education from Hunter College.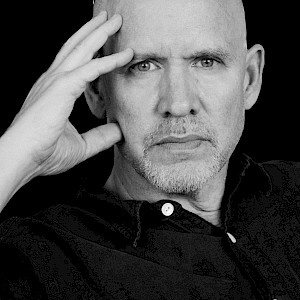 Richard Corman
Corman's photography varies widely in subject matter, yet it's always intensely focused on the human spirit. As a portrait photographer, Corman has worked with a thrilling breadth of subjects from Nobel Peace Prize recipients Nelson Mandela and Elie Wiesel to esteemed actors at the top of their profession such as Robert De Niro and Meryl Streep. He has also had unique working relationships with varied artists before they reached stardom, including Madonna and Jean-Michel Basquiat. As a native New Yorker, Richard is inspired daily by the creative energy in NYC and continues to work prolifically.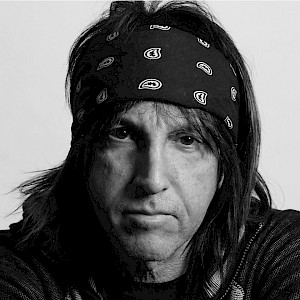 Mark Weiss
Mark "WEISSGUY" Weiss grew up on the Jersey shore, filling his nights as a teenager in the mid-seventies sneaking into concerts to shoot the biggest rock stars of the era, and then selling his photos for a buck a piece at his high school and outside concert venues. After getting arrested outside a KISS concert at Madison Square Garden in 1977, he made the decision to become a professional photographer, and spent the next decade traveling the globe with rock legends ranging from
Ozzy Osbourne, Van Halen and Aerosmith to Motley Crue, Guns N' Roses, Bon Jovi and KISS. Through his inimitable photos, Mark captured and helped to create the visual imagery of an entire musical era.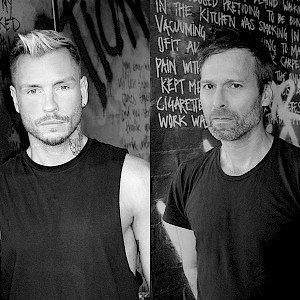 Jimmie Martin
Jimmie Martin is an established luxury brand since 2004. Based in London, United Kingdom. Winners of UK's 'Best New Designer in Practice' in 2005. Working with private, commercial and high profile clients, Jimmie Martin provides an eclectic showcase of original furniture pieces combining the decadent and quirky with the nostalgic and urban. All pieces are individually finished with hand painted artwork to either the customer's choice, or to the ideas of the founders Jimmie and Martin.